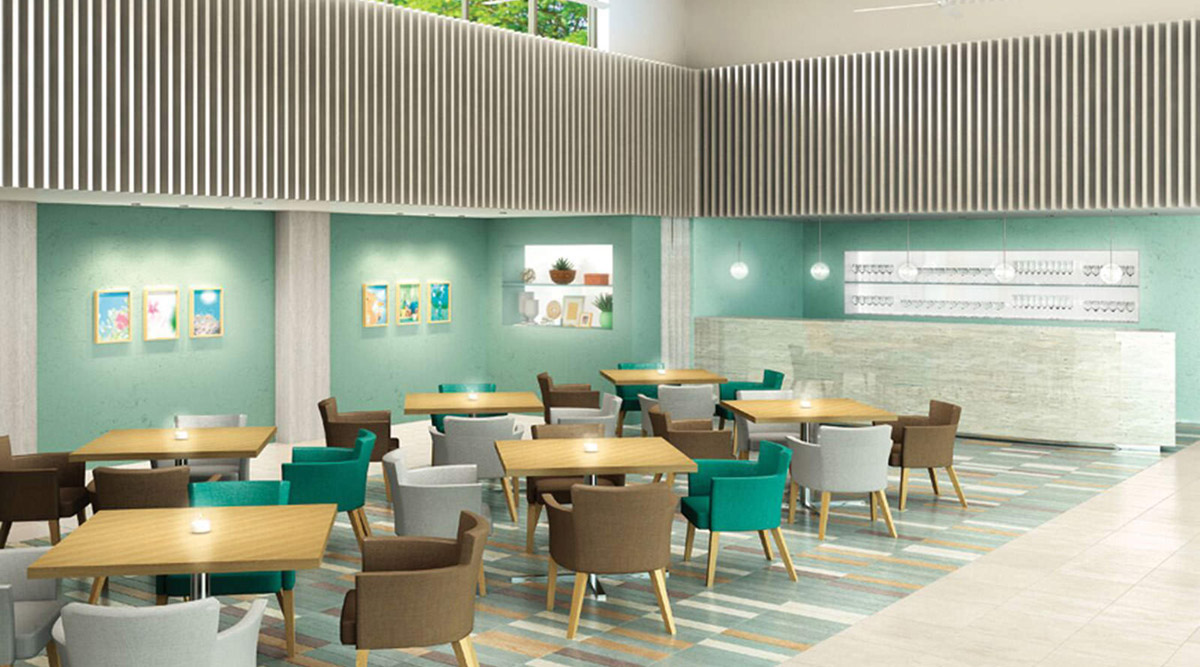 Two New Product Lines, Plus the Return of Toli
5.15.17
Michael Halebian & Co. has added to its inventory the Centaur Floor Systems lines and Tuscan Coast Engineered Vinyl from Floor Source. Another notable addition isn't quite an addition, but an old favorite — the Toli line from CBC Flooring.
Centaur Floor Systems is best known for its versatile and durable flooring and acoustical underlayment systems, with applications in multiple market segments. Centaur Triple Threat is a 2.0mm resilient sheet material with a 5.0mm fused rubber backing system often used in athletic environments. Triple Threat has the look of wood, but is more durable, easier to clean and more comfortable underfoot. Its acoustical properties are outstanding.
"Centaur, which is manufactured by ECORE, helps complete our resilient portfolio, strategy and market segment focus," said Louis Soscia, Director of Sales. "We anticipate accelerated growth in this product category in the next six to 12 months."
"Tuscan Coast Engineered Vinyl from Floor Source puts Michael Halebian & Co. into the WPC segment for the first time. These are floating interlocking planks with a waterproof core, which can be installed directly over most existing hard surfaces. The top layer is 20 mil vinyl wear layer and is available in 12 colors.
"This type of product entered the market about two years ago and is produced by multiple manufacturers," explains Retail Sales Manager Marty Ackerman. "We wanted to do our research first before bringing it to our customers. This product has the best style of what we've seen out there. It is registered and embossed, which makes it look more like wood."
The TOLI line from CBC Flooring is back in inventory in high quantities. Michael Halebian & Co. carried the line from 2002 to 2012, with popular applications in high-traffic settings for healthcare, education and retail.
Now there's a TOLI series for any need: exterior flooring, slip-resistant flooring, pool and locker room flooring with mold and mildew resistance, PVC-free flooring, UV-resistant flooring. A Michael Halebian & Co. sales rep can find the perfect series for any project.
View Our Products
Ready to Get Started?
Contact Us