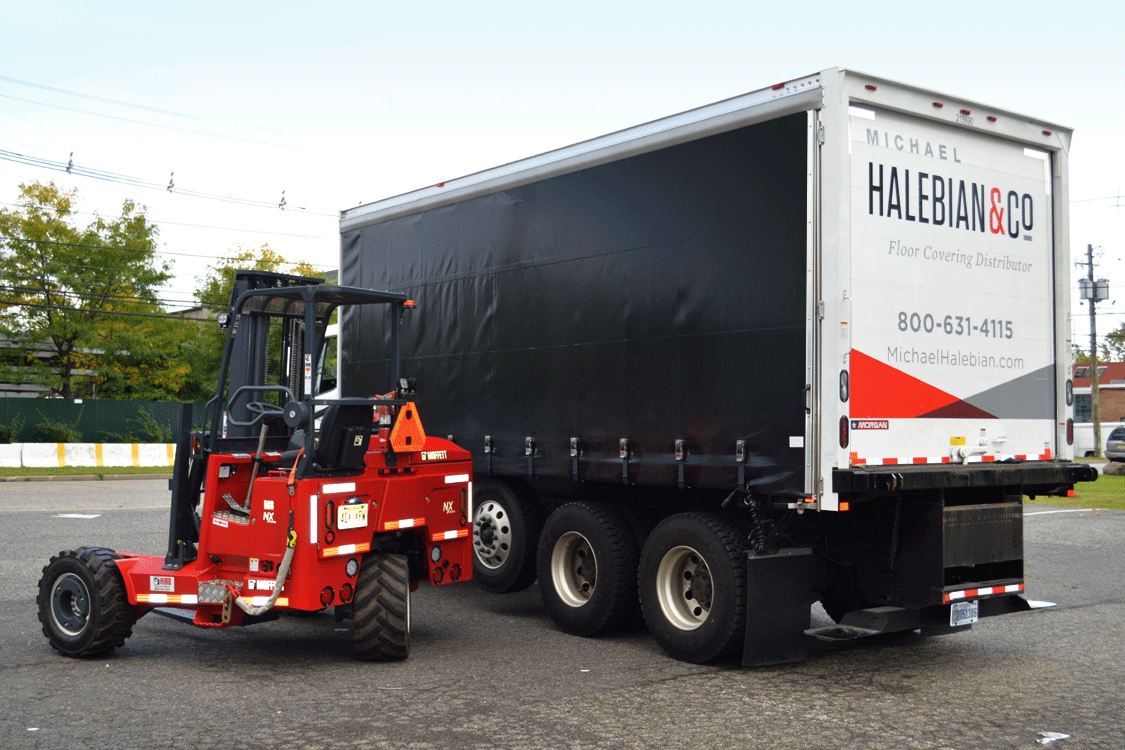 Truck-Mounted Forklift Adds Speed and Convenience to Deliveries
12.7.18
In October, Michael Halebian & Co. added a new truck to its fleet that is equipped with a detachable X55 Moffett forklift. This allows the delivery team to unload product quickly, without the need for rented off-loading equipment or union personnel on site.
The service is currently offered in the New York Metro Area, where the ability to negotiate a forklift in the city's confined spaces and limited parking is a major benefit. Deliveries no longer require a loading dock, and one side off-loading is possible as well.
Any pallet-packed product can be delivered, including but not limited to self-leveling and patching products, wood, adhesive and vinyl products. The truck can carry up to 12 pallets of product, with the ability to raise each pallet individually up to 12 feet for placement just about anywhere needed.
Now with a forklift-equipped truck, we have expanded into home delivery for wood flooring. The forklift can be detached on the street to deliver product to the customer's front door, even over uneven terrain.
If you have been concerned about the challenges of delivering to a job site or other location with limited off-loading space, now is the time to contact us about the new possibilities.
View Our Products
Ready to Get Started?
Contact Us