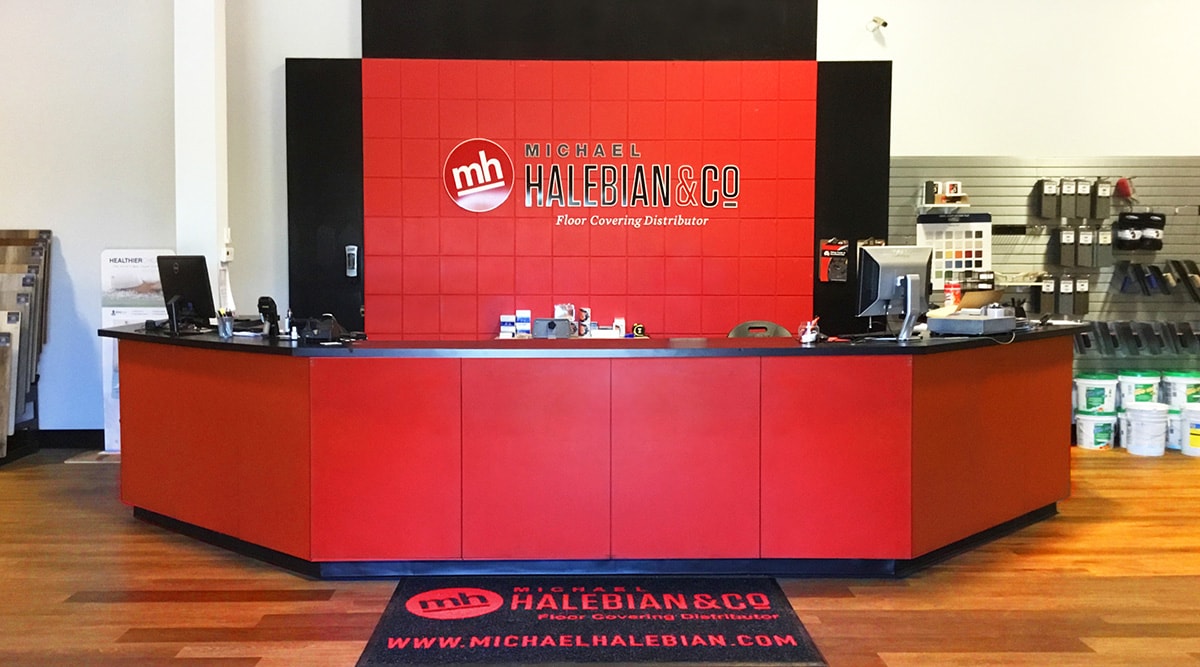 New Warehouse and Showroom Opens in Hartford, Connecticut
6.20.19
After months of planning and anticipation, Michael Halebian & Co. officially introduced its new facility at 30 Murphy Road in Hartford, Conn., with an open house celebration for the flooring trade on May 22, 2019. The 14,000-square-foot structure includes warehouse space, offices, the company's newest showroom, and a sales center.
The showroom will allow retail and commercial customers to view all of the company's products, while sales staff will be available to help retailers pick displays for their stores. Plus, in-house specifiers will be available to assist A&D customers with their selections. Top-of-the-line products like Kahrs, Mercier, Greyne, Raskin, Floor Source, Tarkett, and more will be displayed, with additional lines to be added.
The company will continue to operate its existing location nearby, where they've been for 15 years. This allows for even greater stocking space to keep product on hand for quicker delivery times.
Michael Cosgrove, manager of the Hartford sales center, says, "This is a big step for us. Everything we do is for our customers and they are going to love this."
View Our Products
Ready to Get Started?
Contact Us