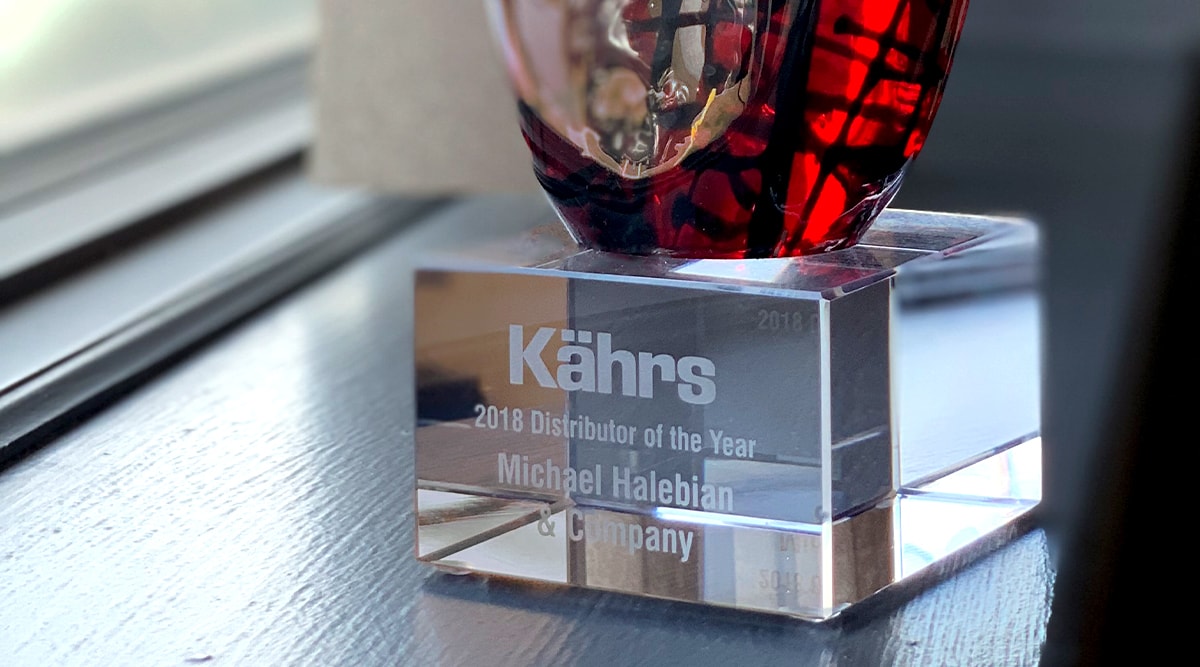 Kahrs Selects Michael Halebian & Co. as Distributor of the Year for 2018
6.20.19
For the eighth consecutive year, Kahrs has chosen Michael Halebian & Co. as their distributor of the year. The Kahrs/Halebian relationship began in 2005. Their strong partnership is based on a high quality product which is backed by Halebian support from the design stage to post-installation inspection.
One thing that makes Halebian unique is its team of in-house specifiers, who guide the A&D industry in the selection of products that are going to be the best choice for a particular application. Projects typically range from 25,000 to 500,000 square feet. Halebian also actively seeks projects that are a solid match for its manufacturers, which creates opportunities to specify products that an architect may not have been aware of otherwise.
Bill Baker, who is the commercial wood sales manager for Halebian, says, "Kahrs of Sweden is the largest manufacturer of quality engineered hardwood flooring in the world. They have been in business for over 162 years, and we're proud to play a role in their success in the United States."
View Our Products
Ready to Get Started?
Contact Us